Tags
Cult Pens, Cult Pens Exclusive, Cult Pens Flower Inks, Cult Pens Inks, Diamine, Diamine Ink, ink, Ink Review, Orchid, Pastel, Pastel Ink, Pink
As mentioned in my group review of this ink set, Cult Pens have gone out to create through Diamine a unique set of inks for this set. Which variant of orchid this ink is based on I am not sure as there is a considerable range and confession time, I am not a horticultural person. What we have is a pastel pink with little out there to compete with.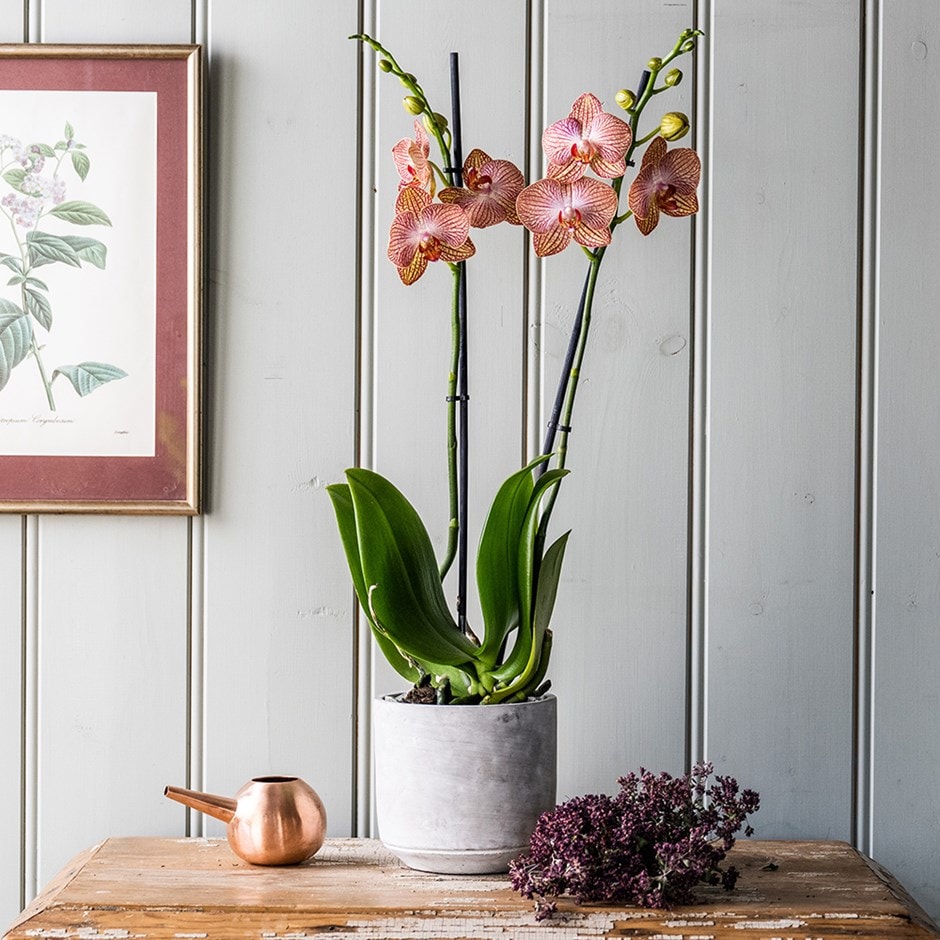 Initial Impressions
A very light coloured ink which darkens on drying. The glass dip pen gave a good indication of how the writing samples turned out, however when I look at the results from fellow United Inkdom reviewers, they do seem to get more saturated results than me. Certainly this is a very dry ink.
Swabbing Impressions
This ink swabbed more easily than the results would suggest, despite being a very dry ink. From the multiple passes you can see very little variation across the 2nd, 3rd and 4th applications indicating this ink reaches maximum saturation very quickly.
Writing Impressions
On the Midori MD paper it was interesting how the needlepoint nib produced possibly the most saturated of lines, though due to their thinness this is not apparent unless you look closely at the link to image above. With the broad OMAS nib we see some nice shading, though much of it too light for every day use. The Broad Franklin-Christoph SIG nib is actually tuned to be dry and here it struggles with the ink. it is just too dry for this pen. The big surprise for me was the Pelikan Pelikano. This normally is the 'work with any ink' pen yet here it really struggled, producing the lightest writing of all.
As will be seen with the other writing tests, this ink will struggle with many of the more commonly used fountain pen friendly paper types.
On the Oxford Optik paper all four pens behaved better with darker, more visible writing. I would suggest with the needlepoint nib this is actually a usable ink if you are after a flesh or salmon pink colour, though if you are using a number of different inks on the same page then this writing may disappear in to the background. With the broad OMAS nib we also get legible writing (well to see, not to read, mea culpe). There is a decent amount of shading, though looking closely there is quite a bit of feathering at the same points where the ink is pooling. This does not help my poor handwriting at all. The F-C SIG nib still produces pale writing, more visible than on the Midori paper, but still not what I would consider to be usable. Finally, once more the Pelikan pen struggles, though here it does produce some interesting shading.
While this Tomoe River paper may look cream I have just compared it with two 52gsm pads I got from the same source, and they are noticeably yellower/creamier in colour. How much the tinting compared the the sharp white of the Oxford Optik and the Rhodia (used for the drying tests) affects the visible depth, I am not sure, however here the results of the writing are lighter than on Oxford paper. I am not sure quite what I was expecting. Tomoe River is renowned for leaving the ink on the paper, allowing pooling (and as a result being good for showing sheen) yet I would have expected more saturated results than with the Optik.
I would suggest the OMAS nib produces a decent amount of shading, and unlike on the Oxford Optik paper there is minimal feathering, however the writing is lighter and this paper does not appear to work too well with this ink.
The 'splodge' was partly a test to check bleed through and any sheen (there is none of either) and will be standard going forwards for this paper. This is my first ink review on Tomoe River.
Shading and Sheen
Where I had decent ink flow there is a nice level of shading, though it is more a light or a dark mark, nothing in between. Having said that, with the needlepoint I just saw a solid line for much of the test writing and with the other two pens the writing was generally too light with orchid to see any real shading unless you look closely.
This is not a sheening ink.
Flow and Consistency
This is a very dry ink, though once ink starts to flow there are no real issues. I did note in the converter that orchid is quite viscous and would stick at one end or the other unless you rap the side. Despite this I can not see this ink causing many issues in any fountain pen.
Drying Times
The ink dries very quickly, even the 1 second test barely smudged. I was surprised to be able to smear as much as I did with the test on the right.
Packaging
While I only have a sample vial of this ink you can see from the above picture that it normally comes in a square bottle that contains 30ml of ink. Having handled one before, they work very well from a presentation point of view, but are not great for filling a fountain pen.
Swab Comparisons
It should be of no surprise but I could not find any inks I have previously swabbed that were close to this one, however I suspect Sailor may do one or two in their Studio series.
Cost
At present these 30ml bottles cannot be bought individually, but only as part of the Cult Pens set of ten. This comes in at £60 or £6 per bottle, which for most inks is cheap, however compared to other Diamine inks this is a little more expensive. Having said that, I suspect that in 6-12 months time you will be able to buy 30ml plastic bottle 'refills' at the regular Diamine price of £4.50. I think they have done this on all their non-Inkvent released ink sets so far.
Views
This is both a very light and dry ink, meaning it was a struggle to get it to work to any real degree with the different types of paper I used. Being a pastel colour I suspect many writers will struggle with it, however orchid will certainly suit artists a lot more. As I previously mentioned in my group review, I think Cult Pens should be congratulated on releasing an ink that is different and not the usual run of the mill saturated product, especially as most of their other collaborations have been for sheen inks. Unfortunately this colour does not work for me, but I am generally not a fan of pinks.
Couple of things of note. First, paper type is very important. If you check out the review from Nick Stewart you will see strong colours, however he always uses watercolour specific paper which is more absorbent than the alternatives most of us use for fountain pens, such as Rhodia; Oxford Optik; & Tomoe River.
The second thing to note is that this was a really easy ink to clean out of the pens and converter used for the paper work in this review.
Tools Used
The Well Appointed Desk Col-o-ring ink testing cards.
Midori MD A5 paper (cream page writing sample).
Oxford Optik A5 paper (white page writing sample).
Rhodia Dotpad No. 16 (drying tests).
GoodINKPressions A5 Tomoe River 68 gsm paper (white paper, this ink blot test at bottom).
Pens Used
J. Herbin glass dip pen with the tip slightly smoothed (used the writing on the ink test cards).
Franklin-Christoph 451 CDLI with a Mike Masuyama Needlepoint steel nib.
OMAS 360 GM with a broad 18k gold nib.
Franklin-Christoph 19 '1911' with a broad SIG steel nib.
Pelikan Pelikano with a starter/A steel nib (also used for the drying test and writing in the pocket book).
Letter opener for the ink smear on the Tomoe River paper.