Tags
Cult Pens, Cult Pens Exclusive, Cult Pens Flower Inks, Cult Pens Inks, Diamine, Diamine Ink, ink, Ink Review, Pink, Red, Snap Dragon
From my group review of this ink set, and my write up of Orchid, I gave the impression that all of the Cult Pens Diamine Flower Inks Set inks are pastels. This is not so and here we have a bold colour to put me in my place. Now once more those of you of a horticultural bent may ask me what variant this ink is based on. I struggle to keep potted herbs alive, however a quick Google does show pictures of many Snap Dragon flowers of this sort of shade.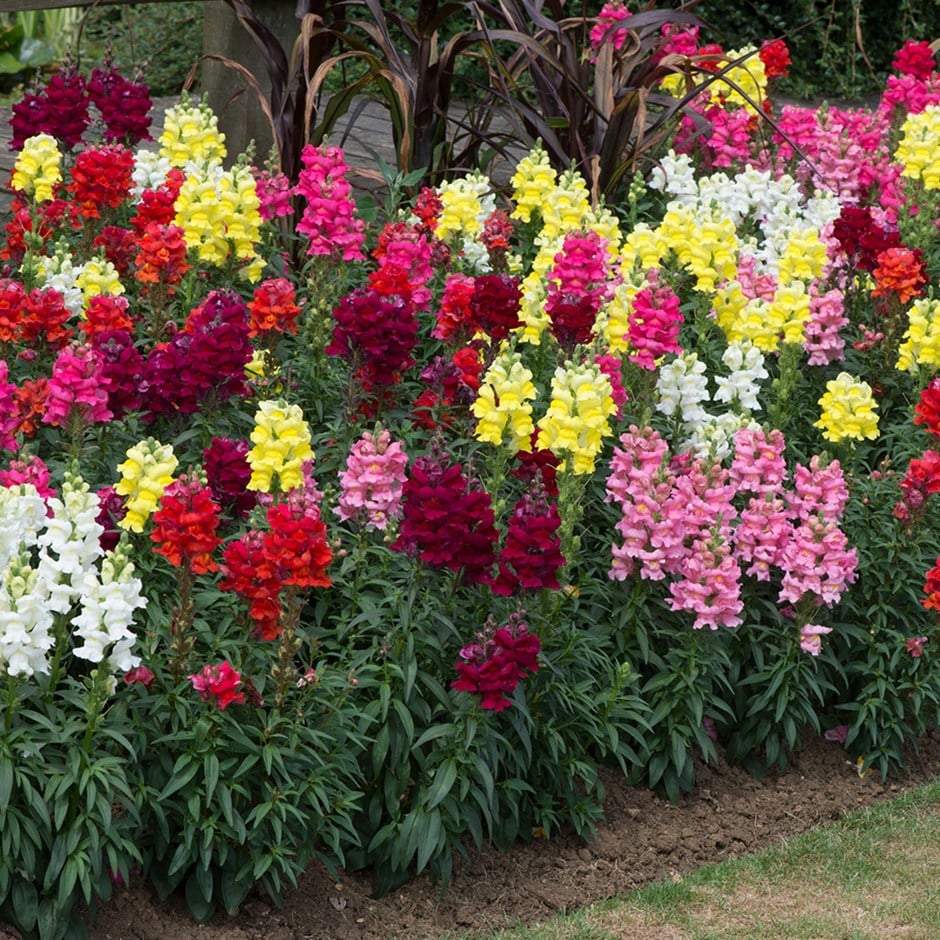 Initial Impressions
I still can not make up my mind if this is a dark pink leaning to red or a red ink with pink highlights. It certainly has a good level of saturation and will stand out on a page. The swatching/swabbing process hinted that this would be a wet ink.
Swabbing Impressions
This ink swabbed very easily, though it was not until I started to move the converter between pens that I realised just how wet Snap Dragon is. As with a number of the other inks in this set you almost have just two states. Here, Red or strong pink. Actually you can see some lighter pink from the first swish of the cotton bud and at the edges.
Writing Impressions
On the Midori MD paper Snap Dragon really comes over as a red ink with little or no shading. With the needlepoint nib it is almost monotone, though to me it does work very well. The broad OMAS nib does show some shading, where less pressure it applied, and I can see no feathering despite this being the wettest of the pens. The Franklin-Christoph SIG nib provides the highest levels of shading, though as already mentioned, in a strong/light manner, no variation between. The Pelikano sits between the needlepoint and the OMAS, with hints of shading, but not much.
With the Oxford Optik paper all four pens produce very similar results, showing that this is an ink which will work well on most types of paper. About the only difference is an increase in the amount of shading shown by the writing from the Pelikan Pelikano.
While this Tomoe River paper may look cream I have just compared it with two 52gsm pads I got from the same source, and they are noticeably yellower/creamier in colour. How much the tinting compared the the sharp white of the Oxford Optik and the Rhodia (used for the drying tests) affects the visible depth, I am not sure, however here the results of the writing show a higher level of saturation, with less shading than on the other two pages. The ink smear gives Snap Dragon a velvet type appearance with the way it has dried and, to me, shows this to be a pink not a red ink.
Shading and Sheen
With the actual writing this is some what of a binary ink with lighter and darker pinks, but nothing in between. The swabbing does show lighter colouration at the edges though that does not come through with the writing. Having said that, the way the ink does shade, even though not much, is quite attractive. Certainly paper type affects the levels as shading as much as the ink flow from the nib.
This is not a sheening ink.
Flow and Consistency
This is a very wet ink. My initial views when creating the swatch did not come close to just how wet it really is. To demonstrate I need to explain how I ink the four pens to create one of these reviews.
Depending on the size of the ink sample I either half fill a converter when installed in to the Franklin Christoph pen with the needlepoint nib, else I use a syringe needle attached to the bottom of the converter then dip the nib to help prime when the converter has been installed. After each set of writing tests I then move the converter to the next pen and leave nib down for a couple of minutes to let gravity help. With many pens this works, but not all. Here not only did the latter three pens all have ink flow from the start of me using them, but with the OMAS and the SIG nibbed Franklin-Christoph, ink even dropped in to the cap, especially with the OMAS pen. I actually had to refill the converter.
So to call this a wet ink would be like calling the Sahara Desert dry. Even the hardest of starting pens should work well with Snap Dragon, however you will need to be careful how you store your pen, especially if it has very good flow characteristics and an ebonite feed.
Drying Times
Considering how well this ink flows I was actually surprised that is was not as slow to dry and anticipated. Sure with the 5 second test you can see a little smearing, but it is less than I expected, and there is virtually none with the ten second test (you really have to look very closely). This does mean Snap Dragon could be used as an everyday ink at work or in education with little worry of smudging.
Packaging
While I only have a sample vial of this ink you can see from the above picture that it normally comes in a square bottle that contains 30ml of ink. Having handled one before, they work very well from a presentation point of view, but are not great for filling a fountain pen.
Swab Comparisons
I was not surprised at how many swatch cards I had which were close to Snap Dragon. If I had been willing to show variation then I could have almost doubled the numbers, with many another being a Diamine ink.
The first comparison really had to be in-house. The closest Diamine inks I had to Snap Dragon were a couple reds. Both provide hints of pink but are true reds. Interestingly the Snap Dragon may actually be the darkest ink in this comparison.
Here we have two similar inks which are both reds. Arguably the Camp Marzio is more of a pink when lighter, but a purer red when dark. Interestingly the look of the writing is near identical to the Snap Dragon. The Camlin swab looks closer under natural light than with the pure white 5500K light temperature of the scanner. Both of the brands here may be new to many a reader. Camp Marzio come from Rome and have been around since the 1930s. In the UK their inks have been available for quite a while, initially as a cheaper option at The Pen Shop, then in recent times switching across to Cult Pens. Camlin, also known as Camel, is one of the two mainstay of inks for Indian school kids, and I was given this bottle by a former colleague.
Now this comparison, with a couple of KWZ inks is interesting, particularly with the first of the inks. Both are close to Snap Dragon, however Beef Eater Red is near identical in writing and mid to high levels of saturation. It is only at the edges where there are slight differences with the Cult Pens/Diamine ink being lighter and showing more pink tinges. Certainly the KWZ ink is pink based. Of course it will not be a true rival to Snap Dragon as it was a limited edition made for the October 2021 London Pen Show.
Finally we have three more similar inks, though this time two of them are pinks. All have very similar writing to Snap Dragon, though oddly it is the one red, the Montegrappa ink, that is probably the most pink of the four. The Pilot Iroshizuku Momiji is very close, however it is over three times the price (in the UK) if you assume Snap Dragon refills will be available in time.
Cost
At present these 30ml bottles cannot be bought individually, but only as part of the Cult Pens set of ten. This comes in at £60 or £6 per bottle, which for most inks is cheap, however compared to other Diamine inks this is a little more expensive. Having said that, I suspect that in 6-12 months time you will be able to buy 30ml plastic bottle 'refills' at the regular Diamine price of £4.50. I think they have done this on all their non-Inkvent released ink sets so far.
Views
This is a bold wet ink that should work with most fountain pens, however from experience I would suggest caution over storing a pen nib down if loaded with Snap Dragon. It is a bold vibrant colour that is closer to a red than a pink and brings to mind fire engines and post boxes (for those of us in the UK anyway). I can see this being one of the most usable inks in the set, though from an individual perspective there are a lot of rivals out there. Thing is few will be close to the price of this if it becomes available as a refill.
Tools Used
The Well Appointed Desk Col-o-ring ink testing cards.
Midori MD A5 paper (cream page writing sample).
Oxford Optik A5 paper (white page writing sample).
Rhodia Dotpad No. 16 (drying tests).
GoodINKPressions A5 Tomoe River 68 gsm paper (white paper, this ink blot test at bottom).
Pens Used
J. Herbin glass dip pen with the tip slightly smoothed (used the writing on the ink test cards).
Franklin-Christoph 451 CDLI with a Mike Masuyama Needlepoint steel nib.
OMAS 360 GM with a broad 18k gold nib.
Franklin-Christoph 19 '1911' with a broad SIG steel nib.
Pelikan Pelikano with a starter/A steel nib (also used for the drying test and writing in the pocket book).
Letter opener for the ink smear on the Tomoe River paper.
Note
Normally my scans are done using a Canon LiDE 200 scanner with a resolution of 1200 dpi. Alas it was playing up when I went to create this review and so I fell back on my much older Epson Perfection V100 with a resolution of 1600 dpi. The latter was considered a photo quality scanner at the time. Both could be used at a higher resolution but this would just result in far larger files which would take a lot longer to produce. I felt 1200 and 1600 dpi was a suitable compromise.