Tags
Blue Ink, Cult Pens, Cult Pens Exclusive, Cult Pens Flower Inks, Diamine, Diamine Ink, Forget Me Not, ink, Ink Review, Pastel, Pastel Ink
I could joke that this is finally a flower I recognise, though not through my garden or me buying them, as the humble Forget Me Not can represent brotherly love, relief (charity), and truth, the three core principals of Freemasonry, my other major hobby. So will this ink be a shining beacon to me, or will I be charitable in looking through deficiencies.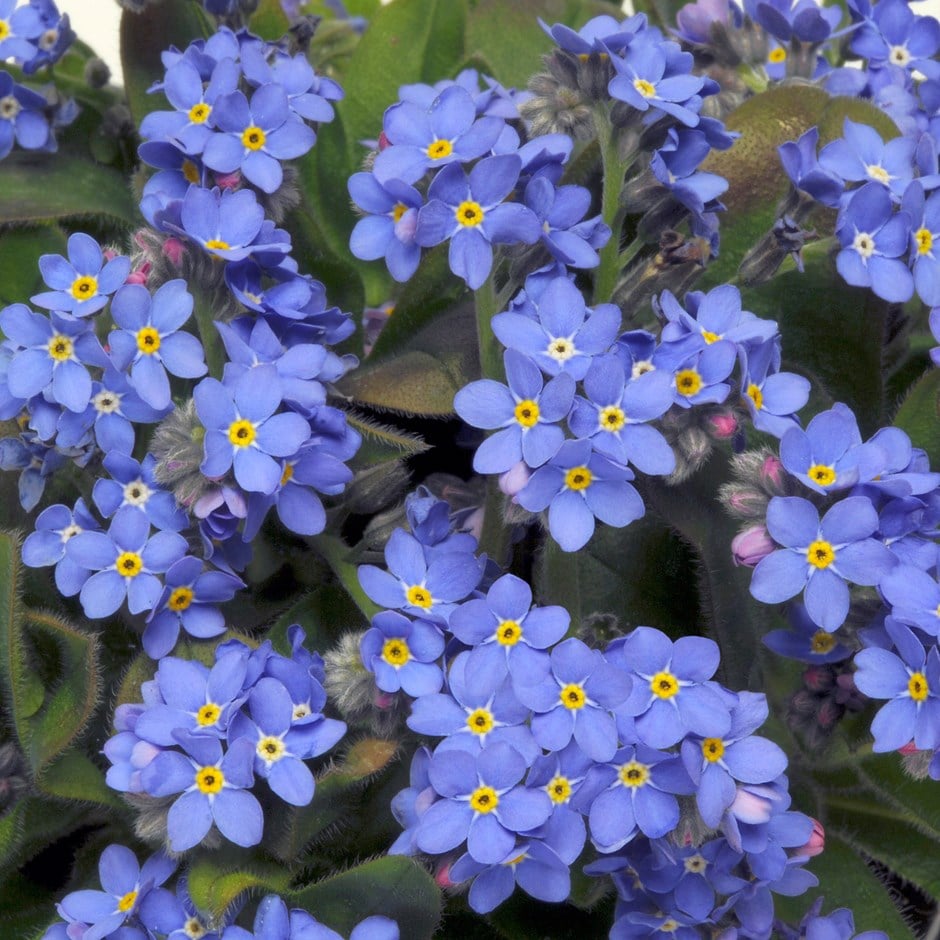 Initial Impressions
A blue ink straight out of my school days except this one shows signs that it could be dry or highly viscous or both.
Swabbing Impressions
The full colour is a middling blue with slight dusty hints, however the first pass of the swab indicates this to be a very dry ink. While there is a slightly 'washed ink' appearance there are also hints of the card being drawn up, meaning this could be a viscous ink as well.
The second pass still leaves a light impression, though now we see a colour that could be usable. The third pass is darker again and strengthens the grey tinting. The fourth pass adds even more depth, showing how dry this ink may be. We also now see some hints of a pinkish sheen or shading.
Writing Impressions
On the Midori MD paper the Franklin Christoph needlepoint nib wrote but was scratchy and dry. There was no skipping so there must have been enough ink to keep going. Note there appears to be some scratching, this is because the original priming of the nib failed to pull ink from the converter and I had to re-dip the nib. The OMAS was the opposite and having left it nib down for about 10-15 minutes I found half a converter of ink in the cap. I'm certain this is much more down to the pen than the ink and if you look at the writing sample it is still lighter than the text on the swab card, in addition to which there is a lot of feathering. There is also a lot of shading.
The Franklin Christoph SIG nib actually started writing relatively quickly without the need to prime. The faint writing was to be expected and there was still some feathering. The Pelikan proved to be a little fussy when it came to starting to write, however it did produce primarily light text. Where it was darker there was feathering.
With the Oxford Optik paper I found the Franklin Christoph needlepoint to write a lot more smoothly, in fact as it should. This glossier paper seemed to work better with Forget Me Not. The OMAS was better behaved as well with a lot less feathering and darker colouring. The Pelikan was little different from on the Midori paper with feint writing.
I actually, somehow, forgot to use the SIG nib here until after I had cleaned it out. Still not a problem as previously it had started to write quite quickly. Not this time, not at all, and I ended up having to dip the nib to get the ink to flow. The writing was lighter than expected, little feathering but also little ink being put down.
With the Tomoe River paper all four pens worked relatively well, though relative is a subjective term of course. The needlepoint produce was on a par with that with the Oxford Optik paper. The OMAS was actually lighter with more variation in shading and less feathering. Again with the SIG nib and the Pelikano we have lighter writing than on the Oxford Optik.
Shading and Sheen
Forget Me Not produces a considerable amount of shading when it flows and depending on pen and paper.
If you consider sheening inks to have metallic elements to the appearance then Forget Me Not is not one of them, however when in its most concentrated form there is a pink element to this ink.
Flow and Consistency
When the ink flowed the pens wrote, however most of them were dry and even the OMAS only produced a medium level of depth of colour when compared to the swatch card. Also problems getting many of the pens to write, even after initial attempts to prime, do indicate this is not a particularly fountain pen friendly ink. Watching it in the converter when trying to slosh it around also shows this ink has a high level of viscosity, which also may not help much with the flow.
Drying Times
Forget Me Not is an extremely dry ink. There is little to no smearing even on the one second test.
Packaging
While I only have a sample vial of this ink you can see from the above picture that it normally comes in a square bottle that contains 30ml of ink. Having handled one before, they work very well from a presentation point of view, but are not great for filling a fountain pen.
Swab Comparisons
Unsurprisingly I have a lot of swatches for blue ink, but in narrowing to something close to Forget Me Not I actually struggled. Having said that I suspect amongst the plethora of options from the Sailor Studio, Diamine, and Herbin ranges there could be more matches.
I actually only took this swatch of the Trouble Maker ink three days back at a pen club meet. It is a less grey, more true blue colour, but also shares the same levels of paleness and by all accounts is also a troublesome ink for fountain pens.
The other two inks that are close are two of the common ones of present and past and which also remind me of school inks. It is a shame I do not have a swab or sample of Parker Quink Blue, but then me and Parker inks went our separate ways some 15+ years back, and it is partly as a result of that which resulted in me discovering Lamy and there were more than just Parker fountain pens.
Cost
At present these 30ml bottles cannot be bought individually, but only as part of the Cult Pens set of ten. This comes in at £60 or £6 per bottle, which for most inks is cheap, however compared to other Diamine inks this is a little more expensive. Having said that, I suspect that in 6-12 months time you will be able to buy 30ml plastic bottle 'refills' at the regular Diamine price of £4.50. I think they have done this on all their non-Inkvent released ink sets so far.
Views
At the start I questioned if I would need to be charitable to this ink. As a fountain pen user and not an artist I really struggled with Forget Me Not. It is a tad too pale for my liking when it is concentrated and as such reminds me of the cheap inks I used as a student (including the ubiquitous Parker products). This is, however, subjective on my part. Problem is in use this is a very dry ink which is also viscous, not a good combination and one which will result in many fountain pens struggling to work with it. I suspect dip pens may suffer similar challenges, though the text I wrote on the swatch card infers otherwise.
I would be interested to hear from artists what their views are on this ink. It is the only blue in this set, but I suspect there are other options which will provide more flexibility to the budding Rembrandts.
Alas my gut feeling is this will be the last ink to be used and finished by most people and possibly be considered to be of the least use for the set.
Tools Used
The Well Appointed Desk Col-o-ring ink testing cards.
Midori MD A5 paper (cream page writing sample).
Oxford Optik A5 paper (white page writing sample).
Rhodia Dotpad No. 16 (drying tests).
GoodINKPressions A5 Tomoe River 68 gsm paper (white paper, this ink blot test at bottom).
Pens Used
J. Herbin glass dip pen with the tip slightly smoothed (used the writing on the ink test cards).
Franklin-Christoph 451 CDLI with a Mike Masuyama Needlepoint steel nib.
OMAS 360 GM with a broad 18k gold nib.
Franklin-Christoph 19 '1911' with a broad SIG steel nib.
Pelikan Pelikano with a starter/A steel nib (also used for the drying test and writing in the pocket book).
Letter opener for the ink smear on the Tomoe River paper.
Note, from this review onwards the scanner has changed as my failing Canon LiDE 200 has been replaced with a Canon LiDE 400, which has the same maximum resolution (4800×4800) though will still be used at 1200 dpi for these tests.