The chances are most if not all of us will have grown sunflowers as young kids, either at home or at school. For me I remember it being too early when I left for school and too late when I got back to see the flower heads point directly at the sun, changing position over time. Bit of a miss. However, will this ink be a hit for me.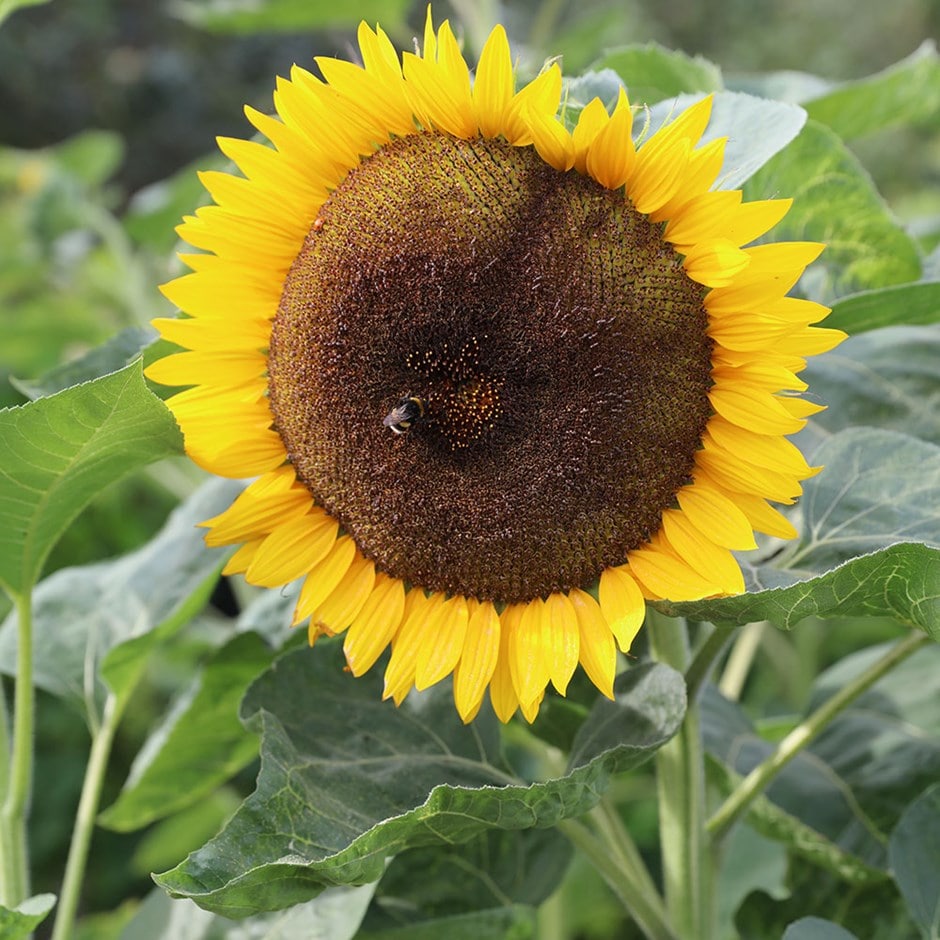 Initial Impressions
More of a light orange ink than yellow, though it is marginal with dryer writing pens. Initial usage indicates this might be a wetter ink.
Swabbing Impressions
The first pass of the swab produced a light, slightly washed yellow. The second pass darkened this slightly, producing an orange effect which is close to some of the lighter writing tests. The third pass results in a warm orange colour. The fourth pass adds little aside from a darker, almost red, edge to the area.
Writing Impressions
On the Midori MD paper the Franklin Christoph needlepoint nib wrote well with a dark line though there was a slightly scratchy feel to the experience. The OMAS had no problems with this ink, producing interesting shading though there was also was some feathering. The Franklin Christoph SIG nib was faint at first but as the ink dried it became darker and much more legible. There are few places where there was some skipping. The Pelikan produced nice looking text, again with a nice level of shading.
All four pens worked well on the Oxford Optik paper. As expected the needlepoint felt smoother to use. The OMAS produced clearer writing, again with interesting shading, and you need to look closely to see any feathering. The Franklin Christoph SIG nib still showed a little skipping, but noticeably it was at the start of down strokes so may actually be down to a lack of pressure on the nib by me and not the ink. From the Pelikan we got nice clear (for me) writing.
Once more all four pens worked well on the Tomoe River paper. The only real surprise was the lack of feathering with the OMAS nib. The ink splash at the bottom produced some nice variations in colour, all the way from light yellow to actual red in the saturated outlines on the right side.
Shading and Sheen
There is a fair bit of shading with Sunflower, which I find works well.
This is not a sheening ink.
Flow and Consistency
This ink flows very well and will almost certainly work with virtually any pen, including dryer ones. There was a little skipping with the SIG nib but I think that was more down to me and not the ink.
Drying Times
Sunflower is a wet ink, with even the 10 second test showing a little smudging.
Packaging
While I only have a sample vial of this ink you can see from the above picture that it normally comes in a square bottle that contains 30ml of ink. Having handled one before, they work very well from a presentation point of view, but are not great for filling a fountain pen.
Swab Comparisons
I possibly should have looked at orange swatches as well as yellow ones, though I still had a reasonable number to compare Sunflower with.
Three very similar inks when it comes to the writing though the Sunflower is slightly darker, slightly more orange. The interesting thing is all three of these are Cult Pens specials by Diamine. It is an easier and more forgiving pen than its sister in the set, Buttercup.
In natural light (as opposed to the concentrated bright white of the scanner) the Rohrer und Klinger ink is a more obvious yellow and close to Sunflower.
Cost
At present these 30ml bottles cannot be bought individually, but only as part of the Cult Pens set of ten. This comes in at £60 or £6 per bottle, which for most inks is cheap, however compared to other Diamine inks this is a little more expensive. Having said that, I suspect that in 6-12 months time you will be able to buy 30ml plastic bottle 'refills' at the regular Diamine price of £4.50. I think they have done this on all their non-Inkvent released ink sets so far.
Views
I am a fan of orange ink, including the lighter ones that really fall under yellow. Sunflower does not disappoint me. It is a wet ink that appears to work well with all types of pen and most brands of notebook, though feathering might be a little bit of an issue on more absorbent paper. There are quite a few options in this colour range, but if it is sold separately it will be cheap enough that Sunflower will be an ink which will not disappoint if the colour works for you.
Tools Used
The Well Appointed Desk Col-o-ring ink testing cards.
Midori MD A5 paper (cream page writing sample).
Oxford Optik A5 paper (white page writing sample).
Rhodia Dotpad No. 16 (drying tests).
GoodINKPressions A5 Tomoe River 68 gsm paper (white paper, this ink blot test at bottom).
Pens Used
J. Herbin glass dip pen with the tip slightly smoothed (used the writing on the ink test cards).
Franklin-Christoph 451 CDLI with a Mike Masuyama Needlepoint steel nib.
OMAS 360 GM with a broad 18k gold nib.
Franklin-Christoph 19 '1911' with a broad SIG steel nib.
Pelikan Pelikano with a starter/A steel nib (also used for the drying test and writing in the pocket book).
Letter opener for the ink smear on the Tomoe River paper.